CUSTOM INJECTION MOLDING
SINCE 1984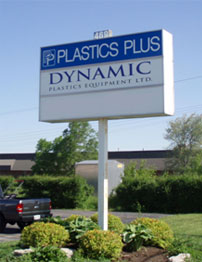 ABOUT US

Plastics Plus is a family owned, custom injection moulding company that was founded by Larry Mermuys in 1984.
As president, Larry has overseen the growth of the company. Initially a 2 employee firm molding parts for the food service industry, Plastics Plus has grown into a 75 team member facility continuing to mold parts for the food industry as well as consumer and automotive markets.
In 1999 Plastics Plus ventured into the automotive industry as a tier two supplier. Over the past 9 years Plastics Plus has developed a reputation for producing high quality products supplied on time and at competitive prices.
With over 9 years experience as a tier two supplier to the automotive industry we are proud of our fast, reliable and cost effective track record. Today's automobile manufacturers demand a lean and quality driven suppliers and we rely on our ingenuity and process knowledge to get the job done and bring you outstanding end results.